healing at the speed of light®
Over 1.5 billion people worldwide suffer from chronic pain.
Whether it's pain developed through repetitive strains in our everyday lives or the result of an injury, physical pain can have a negative impact on the quality of all of our lives. Healthcare practitioners across North America have discovered the power of laser light energy to heal injuries on a cellular level.
With the ability to reach deep into the mitochondria of the cell, Cool Laser Therapy ("CLT") helps to stimulate injured cells so they can produce more energy and heal themselves naturally. This reaction helps to accelerate the healing of damaged tissue and reduce pain and inflammation. Depending on the severity of your injury, CLT can help you return to your active lifestyle, pain-free, within a fraction of the time.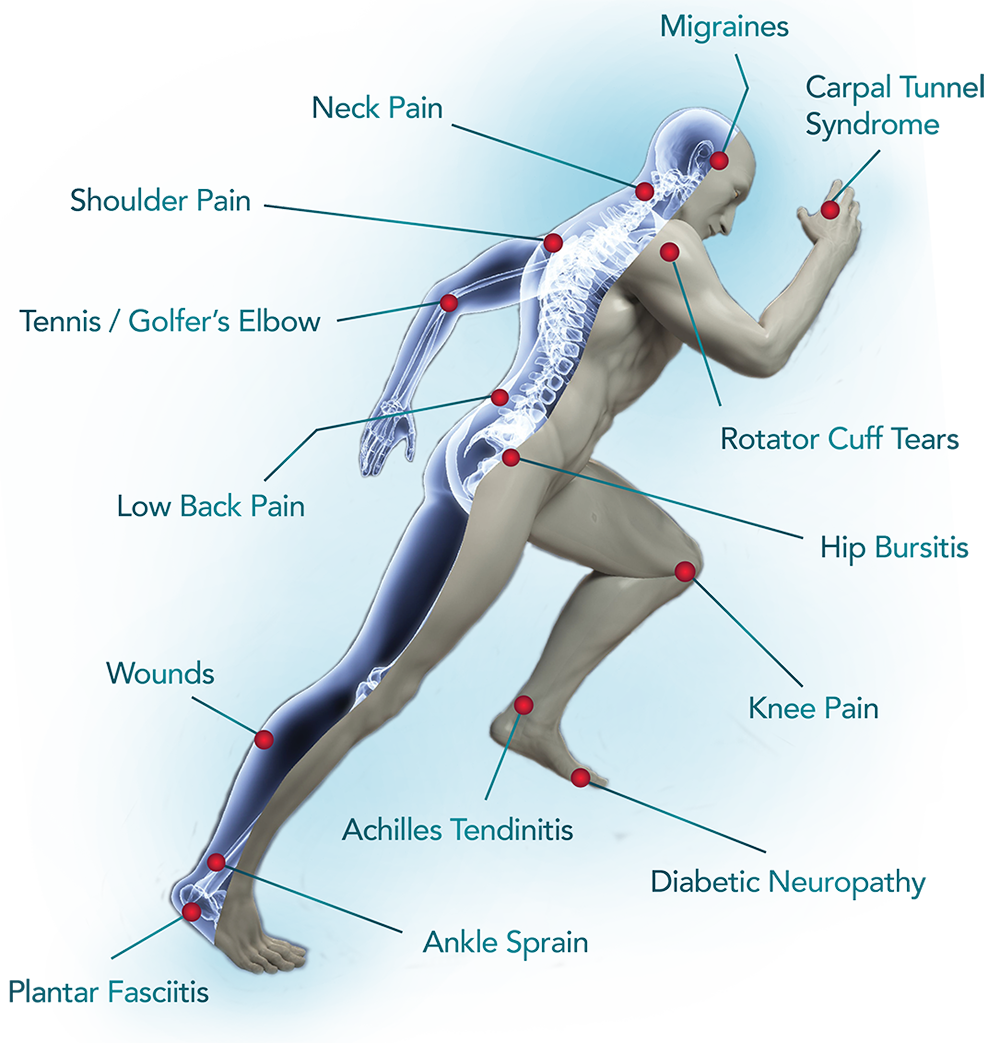 Over 100 treatable conditions*
Theralase® CLT treatments provide patients with a safe, effective and painless way to utilize the body's own natural healing systems to relieve pain, increase joint mobility, increase tissue integrity and promote cell regeneration.
Theralase® CLT offers treatment for acute and chronic pain conditions* as well as a host of other conditions. Our lasers help you regain the active and healthy lifestyle you yearn for by utilizing the power of laser light energy.
---
Theralase® CLT systems have been cleared by both Health Canada and the FDA for the safe and effective treatment of pain associated with knee conditions.
*While over 4,000 clinical studies worldwide have proven the efficacy of low-level laser therapy in treating a host of other conditions, Theralase® lasers have not received explicit regulatory approval for these applications. In-clinic treatment of other conditions is at the sole discretion of the healthcare practitioner.
Frequently Asked Questions
Find a Theralase® Provider in your area
Theralase® cool laser systems are utilized by healthcare practitioners from clinics throughout North America and around the world.