COOL LAser Therapy for veterinarians
Therapeutic Laser Applications on Animals
Theralase® Cool Laser Therapy ("CLT") can benefit your animal patients, increase your revenue and is a great value-added service for veterinarians and equine specialists.
---
Cool Laser Therapy ("CLT") is an essential technology for helping veterinarians enhance their clinical outcomes and complement revenue growth. Using the power of laser light energy to naturally accelerate the reproduction of cells, Theralase® CLT goes beyond traditional treatment methods to eliminate pain, reduce inflammation and accelerate tissue healing.
Being a non-invasive and drug-free treatment, Theralase® CLT offers a safe and effective pain relief for your four-legged patients.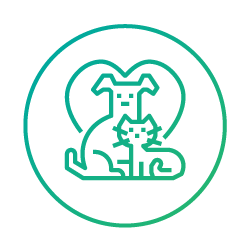 Therapeutic Lasers for Veterinarians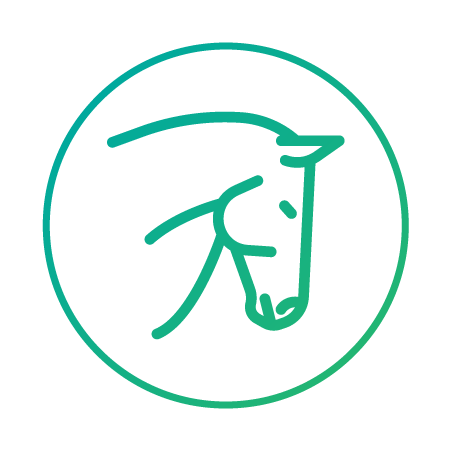 Therapeutic Lasers for Equine Specialists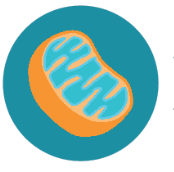 660 nm Adenosine Triphosphate ("ATP") Pathway
Theralase® CLT stimulates the mitochondria of the cell to produce more ATP, a natural cell energy source, to accelerate tissue repair. (Proceedings of the International Society for Optics and Photonics, 2015)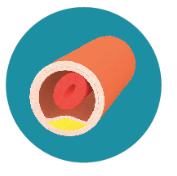 905 nm Nitric Oxide ("NO") Pathway
Independent research proves that the proprietary Theralase® 905nm superpulsed laser technology increases the production of Nitric Oxide (NO) by over 700%, increasing vasodilation and decreasing inflammation versus other competitive wavelengths. (Lasers in Surgery and Medicine, 2009)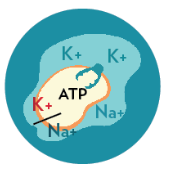 905 nm Lipid Absorption Pathway
Theralase® CLT effectively removes the pain signal at source by rebalancing the sodium potassium pathway. (Harvard Medical School, 2010)
TLC-2100 system with 1 tablet and 1 laser probe
Request more information - Veterinarians
safe & effective treatment of pain
12 Pre-programmed Conditions*
Theralase® CLT systems have been approved by both Health Canada and the FDA for the safe and effective treatment of pain associated with knee conditions.
*Over 4,000 clinical studies worldwide have proven the efficacy of CLT in the treatment of nerve, muscle and joint conditions. Theralase® lasers have been proven safe and effective in the treatment of knee pain and in off-label use the safe and effective treatment of numerous nerve, muscle and joint conditions by healthcare practitioners utilizing Theralase® CLT technology.
In-clinic treatment of nerve, muscle and joint conditions, other than knee pain, is at the discretion of the healthcare practitioner and may include the following: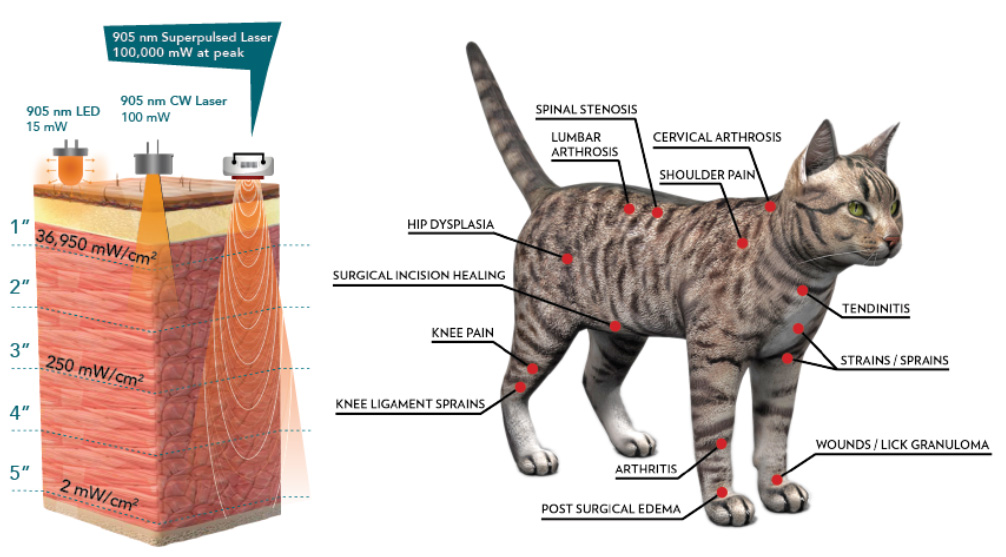 Unlike LED and competitor laser technologies, Theralase's® patented TLC-2000 dual wavelength superpulsed cold lasers penetrate up to 5 inches into tissue to help accelerate healing, reduce inflammation, and eliminate pain at even the deepest sites.