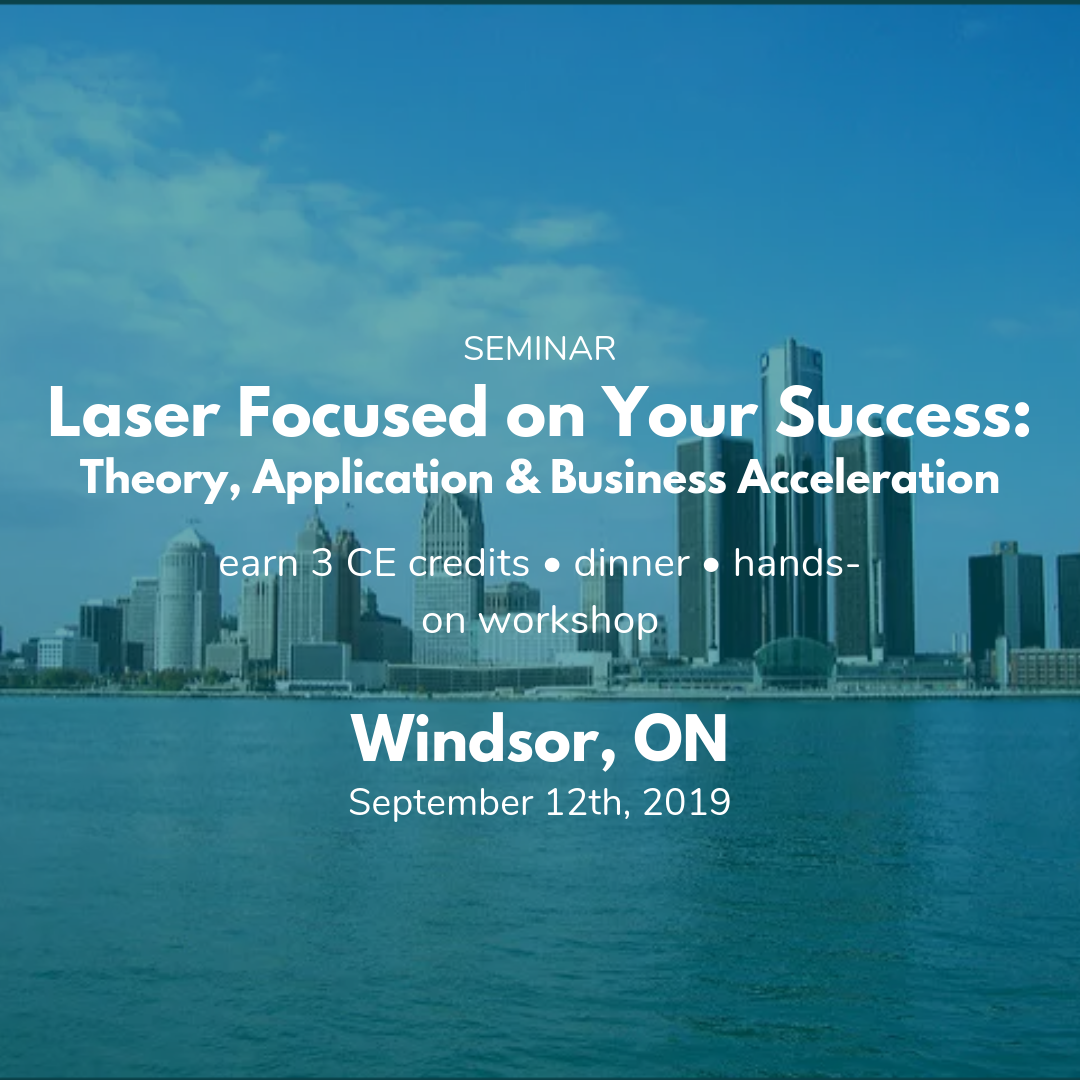 Windsor – Laser Focused on Your Success: Theory, Application & Business Acceleration
Description:
This seminar is designed to empower clinicians with the requisite knowledge for evidence-based practice. It presents, in lay terms, an in-depth understanding of the biophysics, photochemistry, and photobiology of therapeutic light, the rationale for treatment, the indications and contraindications for laser therapy, and guidelines for effective utilization of therapeutic lasers in tissue repair and pain control. Expert clinical utilization of therapeutic light and low-intensity laser devices demands a clear understanding of the biophysics of light-tissue interaction, the rationale for treatment, and the treatment parameters that yield desired results.
Objectives:
Upon completion of this seminar, the participant will be able to:
Describe the science (i.e.: biophysical and physiological effects) of low-level lasers;
Understand the key parameters that make a laser device effective;
Offer a scientific rationale for treating various clinical conditions;
Comprehend the indications and contraindications of therapeutic light, and safety considerations in clinical practice;
Understand the business benefits and practical strategies to incorporating laser therapy into clinical practice; and
Participate in a hands-on workshop.
Hourly Schedule
Hourly Schedule